IONIAN PARADISE
Mongonissi Beach
ENJOY GREEK SPECIALTIES
Our Restaurant
DIVE INTO PLEASURE
Our Beach
From Sunset Till Dawn
Our People
Home
The
ISLAND
Mongonissi is situated south of Paxos just 4 kilometers away from the capital, Gaios.
What makes this small island so unique is the complexity of the landscape.
It combines the wildness of a rocky scenery that one finds in the west coast together with the lush vegetation that surronds the east coast.
Adding to that, the deep blue sea, the sandy beach and the impressive caves compose an ideal scenery. Paradise is a few minutes away as Mongonissi conects with the island of Paxos with a bridge.
The
RESTAURANT
Visit our all day bar restaurant to enjoy Mediterranean cuisine and local specialties while starring at the mesmerizing sea view and our trademark olive garden.
We prepare our dishes making sure we use our best ingredients, using the same devotion and receipes we always used to.
Take a look at our seafood menu and ask the waiter for our daily specials!
Make sure you won't miss our special Greek nights filled with lots of traditional mezedes and Greek dances.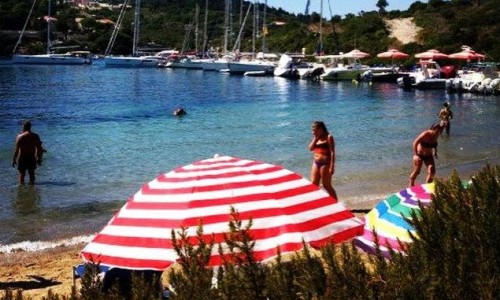 The

BEACH
A bay of natural beauty near a sandy beach with transparent waters that will strike your attention straight away.
Get comfortable under the umbrellas while lying on the sunbeds which we both provide to our visitors.
If it happens that you are the adventurous type, a wide variety of water sports is going to fulfill your needs!
Our guests can also enjoy the use of our shower. Changing rooms are also available for our guests's convinience.
Our Philosophy
We serve you as we would serve our Friends